Emmalaan
Amsterdam
Willemspark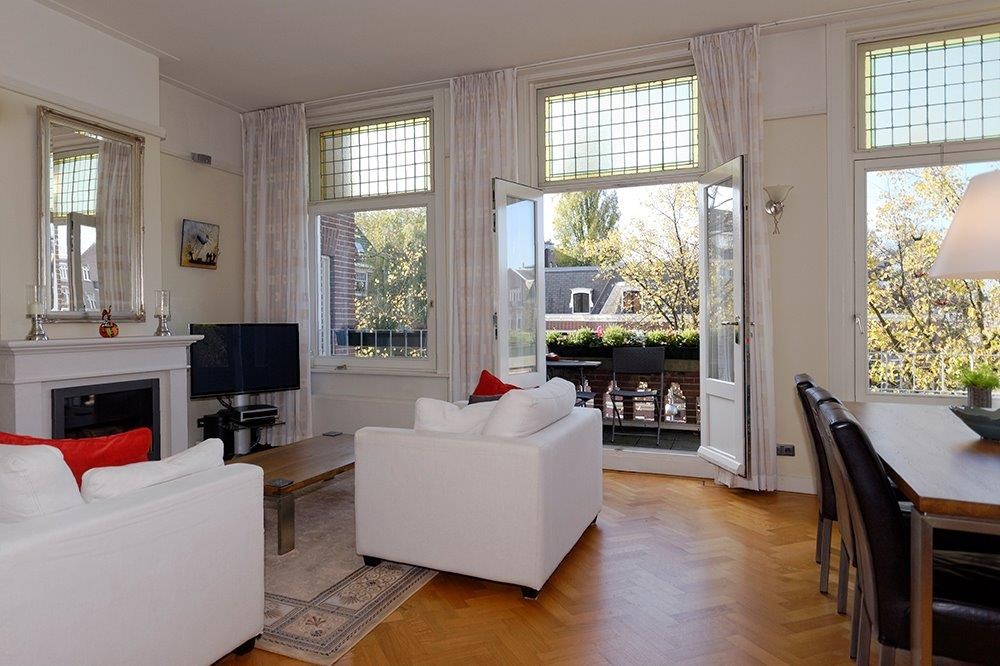 Beschrijving
LOCATED IN A LOVELY AND VIVID NEIGHBORHOOD DURING THE DAY AND QUIET AFTER OFFICE HOURS AND IN THE WEEKENDS.
Layout:
The apartment is approximately 100 square meter and located at the third floor, reachable by stairs and by elevator that stops in front of the apartments door.
The apartment is facing west and has a light and bright living room with a balcony.
There are two bedrooms, the main bedroom with an en-suite bathroom with shower, bath and toilet. The second bedroom can be used as a guest room or office space. Furthermore the apartment has a second bathroom with shower, washbin and toilet.
​Kitchen is fully equipped as is the rest of the apartment.​
The apartment has a lots of daylight and is perfectly suitable for working from home.
Location:
Home to some of the world's best art museums, Oud-Zuid (Old-South) is one of Amsterdam's most elegant and well-heeled neighborhoods, where impressive manors line leafy streets, and chic boutiques abound. From the splendor of Museumplein to the vibrant Vondelpark and the serene  boulevards of Willemspark, the beautiful neighborhood of Oud-Zuid rewards the visitor at every turn. Within walking distance to the famous Concert Gebouw, museums, shops and (international) schools. Public transport in the nearby surrounding.
Special details:
– Including fast and stable wifi network;
– Excluding gas, water, electricity;
– Floor heating in bathrooms;
– New airco systems in every room;
– No parking problems;
– Non-smokers apartment.
For further information : www.emmalaan17-19.nl